Insights
Tenggara Strategics provides valuable perspectives on what matters most to our clients. Through our collaborations with clients, we grow our sectoral knowledge and skills as well as create positive changes and improvements by transforming our insights into concrete actions.
June 17, 2022
Online Food Delivery (OFD) Consumption Behavior and Perception Survey in Indonesia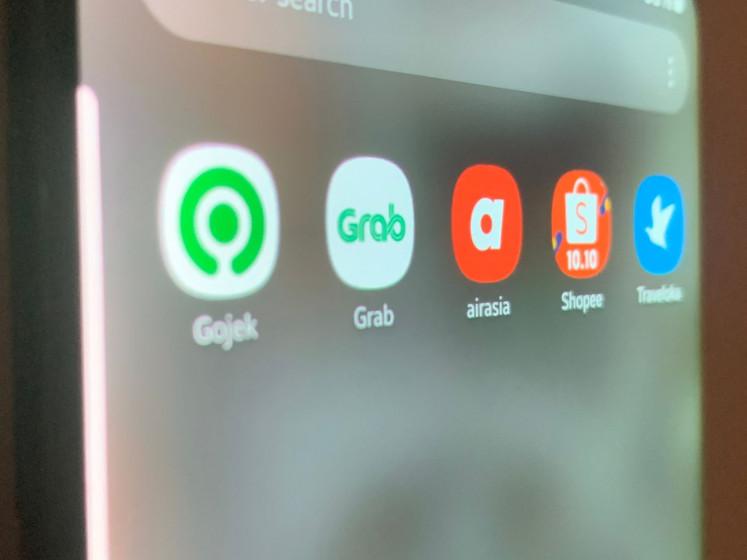 App battle: Gojek, Grab, Airasia, Shopee and Traveloka are among several technology companies looking to offer superapps.(JP//Eisya Eloksari)
Online food delivery (OFD) application use during the pandemic increased significantly. Research by Google, Temasek, and Bain & Company (2021) shows that 71% of internet users in Southeast Asia are OFD users, 58% of which are new users during the pandemic in the year 2020 and 2021. In Indonesia alone, 64% of internet users said they used OFD more often during the pandemic. The research also shows that 72% of OFD users said the service made their life easier and 41% said using OFD has become their routine.
Because of this high growth, Tenggara Strategics conducted research to understand OFD consumers perception and behavior better and see if the industry would keep growing after the pandemic. The research was conducted on 1,200 respondents, selected through multistage random sampling, across six cities: Jabodetabek, Bandung, Surabaya, Semarang, Medan, and Solo. The data collection was done through face-to-face interviews by trained interviewer from Jan. 10 to 14, 2022.
Based on the Google, Temasek and Bain & Company research, Tenggara estimates the gross merchandise value (GMV) of the OFD sector was Rp 78.4 trillion (US$5.5 billion) in 2021. , Tenggara Strategics also reports that in the middle of the COVID-19 pandemic, GoFood stood out as the market leader among OFD services in Indonesia with the highest GMV, which was equal to Rp 30.65 trillion (US$2.16 billion), more than other OFD service providers such as GrabFood with Rp 20.93 trillion (US$1.47 billion) and ShopeeFood with Rp 26.49 trillion (US$1.87 billion).
According to the research, GoFood is used by more consumers even though they have also installed other OFD applications. Not only that, GoFood has become the top of mind (50%) and the most downloaded (76%) platform by consumers, and provides the most convenience and the most variety of food. As many as 28% of respondents have ShopeeFood as their top of mind OFD platform and it is generally considered by consumers as the platform that provides the most promotions. Meanwhile, as many as 22 percent of respondents consider GrabFood as their top of mind OFD platform.
The research projects the OFD industry would continue to grow with the survey showing that the majority of consumers (99%) intend to continue and increase usage (96%) of OFD services in the future, concluding that attributes such as convenience and ease of use will remain as consumer considerations in the coming period, as these consumption habits have been formed, especially for matters relating to food.
Press Release - EN
Presentation
Infographic
Press Release